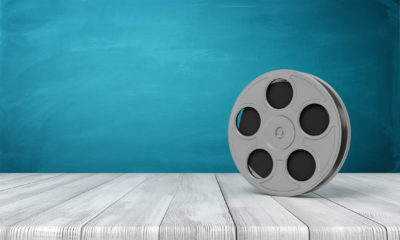 How to Stay Popular in the Video Production World     
Staying popular in the video production world isn't as simple as it used to be. Constant advances in technology have made it a bit challenging to stand out, as almost everyone is embracing the latest tech. Those who still stick to the old ways find it even tougher to dive out of the vast sea of competition.
Embracing new technology is precisely what you need to do to stand out. Video has been dominating for the past couple of years, and it doesn't show any signs of slowing down. Therefore, it's only logical that you keep up with the latest video production trends to set the stage for success.
Here are the most important steps you need to take to stay relevant in the video production world.
Adopt VR
Virtual reality opens up a whole new world of possibilities. It enables businesses to present their brands excitingly and innovatively and engage customers like never before.
With VR, you can communicate with customers in a creative and revolutionary way. You can create interactive experiences for literally any industry.
Medical schools and other educational institutions, the military, the gaming industry, eCommerce, and real estate are just a few examples where VR videos can make a huge difference. Whatever your target audience is, you can effectively engage them in your brand with VR.
VR is still a bit expensive, so not everyone can afford it, but investing in it is more than worth it. And precisely the fact that there are not so many players in the field can give you the upper hand.
Embrace 4K
HD videos with the resolution of 1920 x 1080 pixels are still very much the standard in the video production world. However, Ultra HD or 4K is quickly becoming the new standard that is taking the world by storm.
With the resolution of around 4000 pixels, 4K videos have incredibly more detail and depth. It allows you to capture the finest details due to that pixel density. It also allows you to shoot videos with much better color depth.
You can also better manipulate every single frame and deliver significantly better results when it comes to motion tracking and rotoscoping.
What's great about 4K is that it isn't only available on computers and TVs. More and more smartphones have 4K compatibility these days, so mobile users can seamlessly watch your 4K videos.
Create Vertical Videos
Speaking of smartphones, did you know that over half of global video content is viewed on mobile? A great percentage of that video content is shot in a vertical format.
The popularity of Instagram and Snapchat has further increased the use of the vertical format. Millions of vertical videos are uploaded to those platforms daily. This is precisely why you should embrace vertical videos, as well.
You will be able to engage audiences that prefer vertical videos. You can even create long-form vertical videos for the IGTV platform, where you can further drive engagement and growth.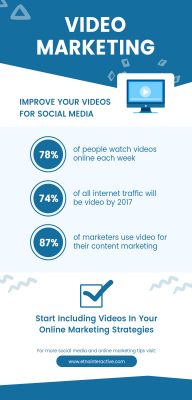 Get Creative with Cinemagraphs
Cinemagraphs are also increasingly becoming popular. By merging photography and film, they enable you to tell a visual story interestingly.
They're like animated GIFs, and you must know people love GIFs. Now, most people create cinemagraphs from a set of still photographs to form a video with minor repeated movements. However, you can also edit a video to create a visually-striking cinemagraph that plays in a seamless loop.
These animations are perfect for websites, digital ads, email newsletters, digital displays, and social media promotion.
Harness the Power of Drones
Drones can help you capture breathtaking aerial videos. You can shoot aerial videos for hours and create truly mesmerizing content. A bird's eye view enables you to capture details that you wouldn't be able to from the ground.
A considerable number of video production professionals in almost every industry are increasingly using drones for aerial photography and videography. If you want to stay relevant, you should jump on the bandwagon.
Craft Long-Form Content
Long-form videos allow you to connect with your audience. Despite the ever-decreasing attention span, long-form videos are still capable of grabbing people's attention.
The length of your videos depends highly on their distribution platform. Nevertheless, if you create long-form videos for the right platform, you will benefit a lot.
Your storytelling will build trust and help you generate qualified leads. Those who watch your longer videos all the way through are certain to convert.
Longer videos will boost your SEO, but be sure to enhance it further by optimizing them for SEO. Adding meta titles, descriptions, tags, and subtitles will help Google and other search engines rank you higher in SERPs.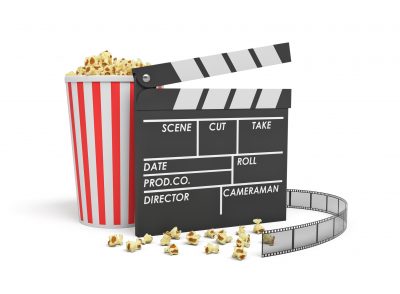 Outsource Video Editing Services
There are several reasons why you should outsource video editing services. The most obvious one is cost-efficiency. Another important reason is saving time.
However, what may be more essential is getting unparalleled quality of work. If you are a real pro in video editing, then do it yourself, by all means. But if you're not very savvy in that particular field, you should find experts who are.
Find someone experienced who will know exactly how to reach your target audience and satisfy their needs. You will save plenty of time, money, and effort while getting valuable results.
Even if you know your way around video editing, it certainly won't hurt to gain valuable creative inputs from someone else in the field. You can work closely together and come up with groundbreaking solutions that supercharge your popularity in the video production world.
These are all the latest video production trends that will dominate not only 2020, but also many years to come. The sooner you start following them, the sooner you'll be able to play with the big guns.
Video content will only keep growing, so stay in the loop, get your creative juices flowing, and become the master of video production.